[vc_row][vc_column][jt_heading heading_text="Flower Girl" heading_tag="h1″ heading_weight=""][vc_text_separator title=""][/vc_column][/vc_row][vc_row][vc_column width="1/2″][vc_column_text]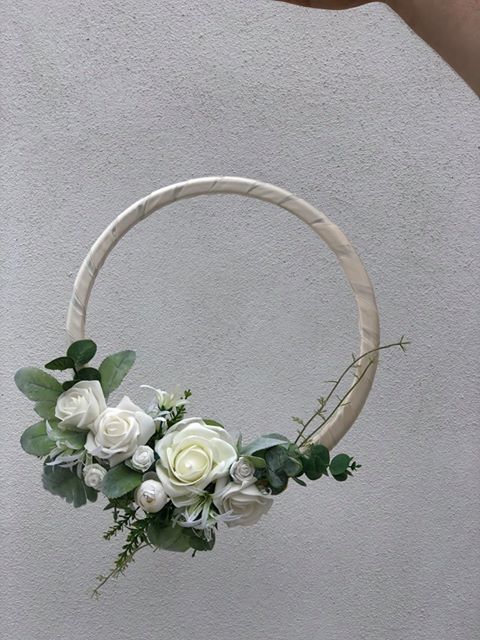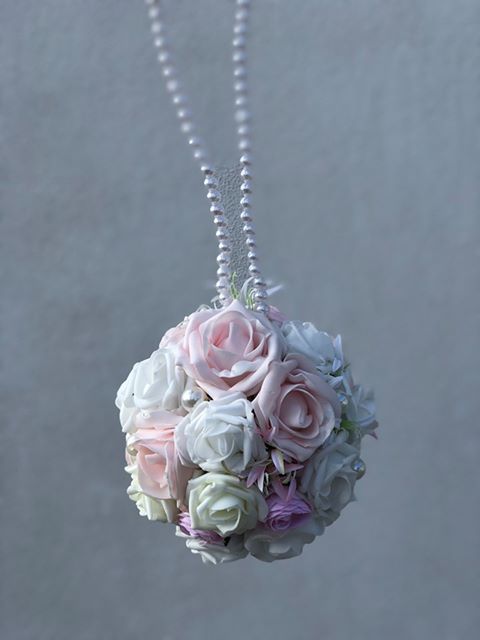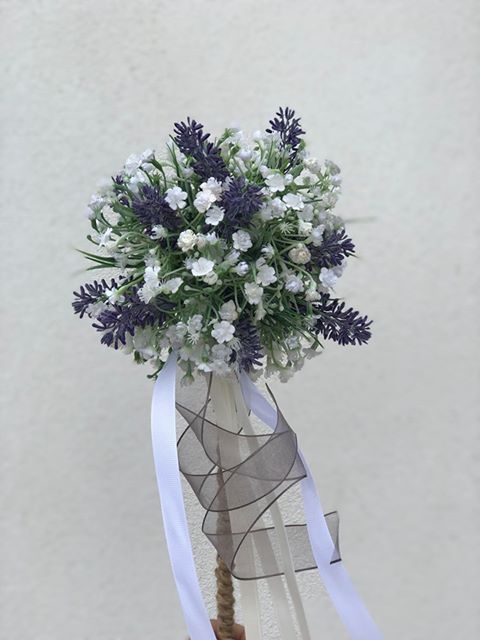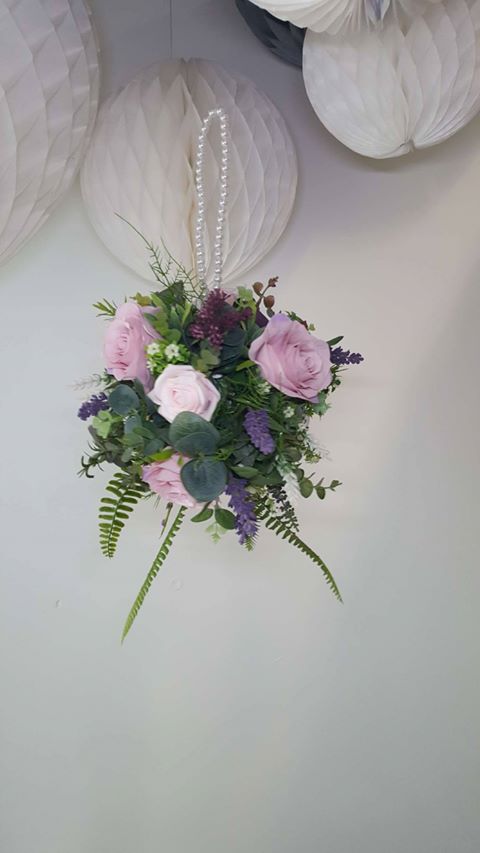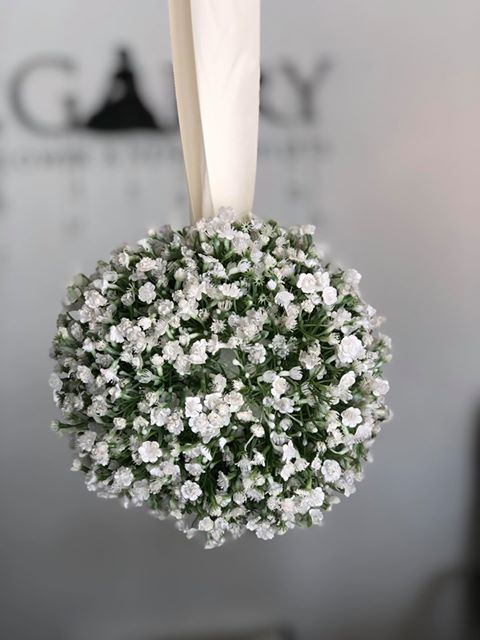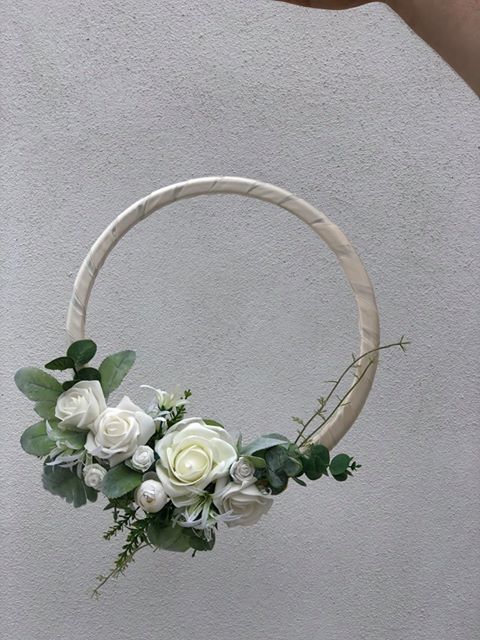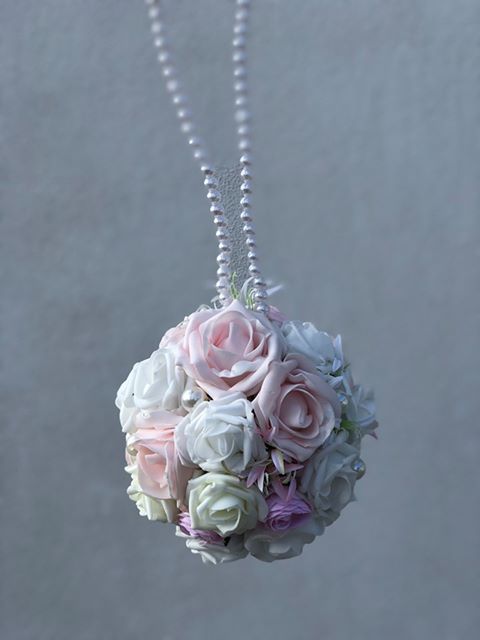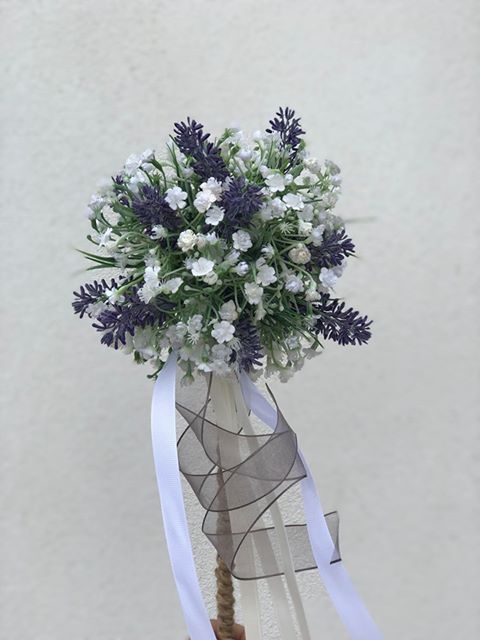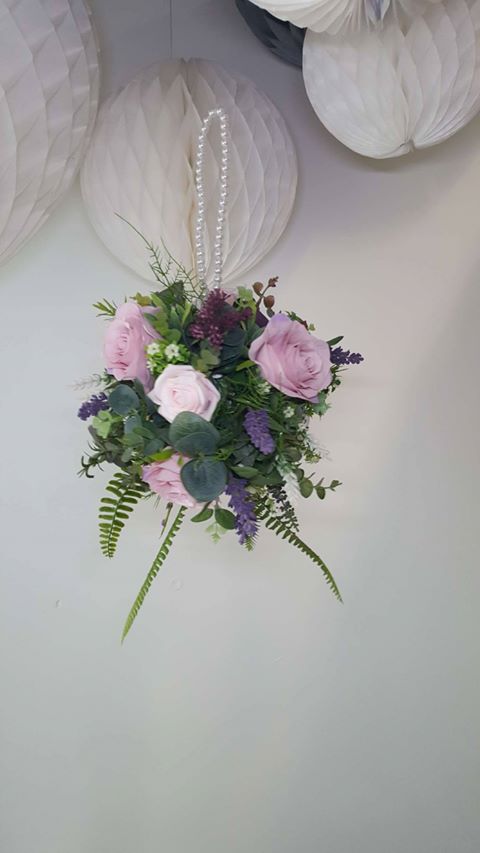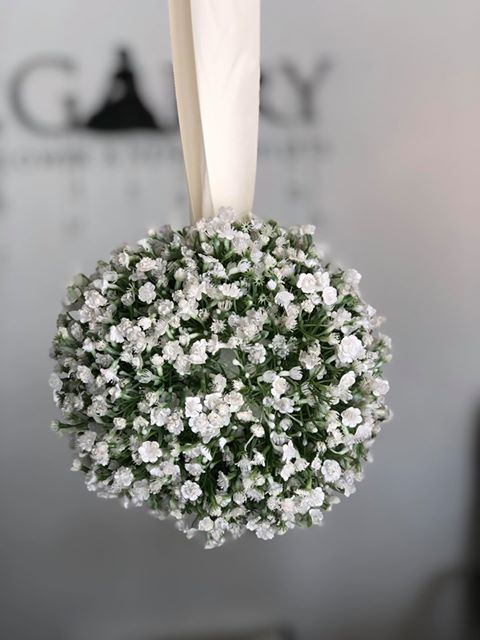 [/vc_column_text][/vc_column][vc_column width="1/2″][vc_btn title="GET WEDDING PRICELIST" style="classic" shape="round" color="pink" size="lg" align="center" link="url:https%3A%2F%2Fmcgarryflowers.com%2Fwedding-pricelist-packages%2F|title:Get%20Wedding%20Pricelist||"][vc_column_text]Not forgetting the special one in your life. Fresh flowers tend to be more delicate and with care free children we suggest using silk flowers replicating your own bridal bouquets which last all day and can be a keep sake from your big day.

Pomander
If you worry about your flowergirl playing a game of football with her flowers then silk flowers are a good option! A pomander is a ball of flowers with a delicate ribbon which make it easy to hold. The artificial flowers will last all day while looking good throughout the full day right to the end of the day. Faux flowers have got a bad name over the last few years as dust cathchers but today they are extremely realistic!
Floral Crown
We love floral crowns. They are a great way to finish of the look for your special one to make them look even cuter! Again we would suggest using artificial flowers as they are typically lighter for wee ones. Being lighter means they will cause less distraction for photos which is a plus for your photos also!
Floral Hoop
The most on trend choice this year. Floral hoops are a simple yet effective option for your flower girl. View the gallery to see some of our previous work.[/vc_column_text][vc_column_text]
[/vc_column_text][/vc_column][/vc_row]