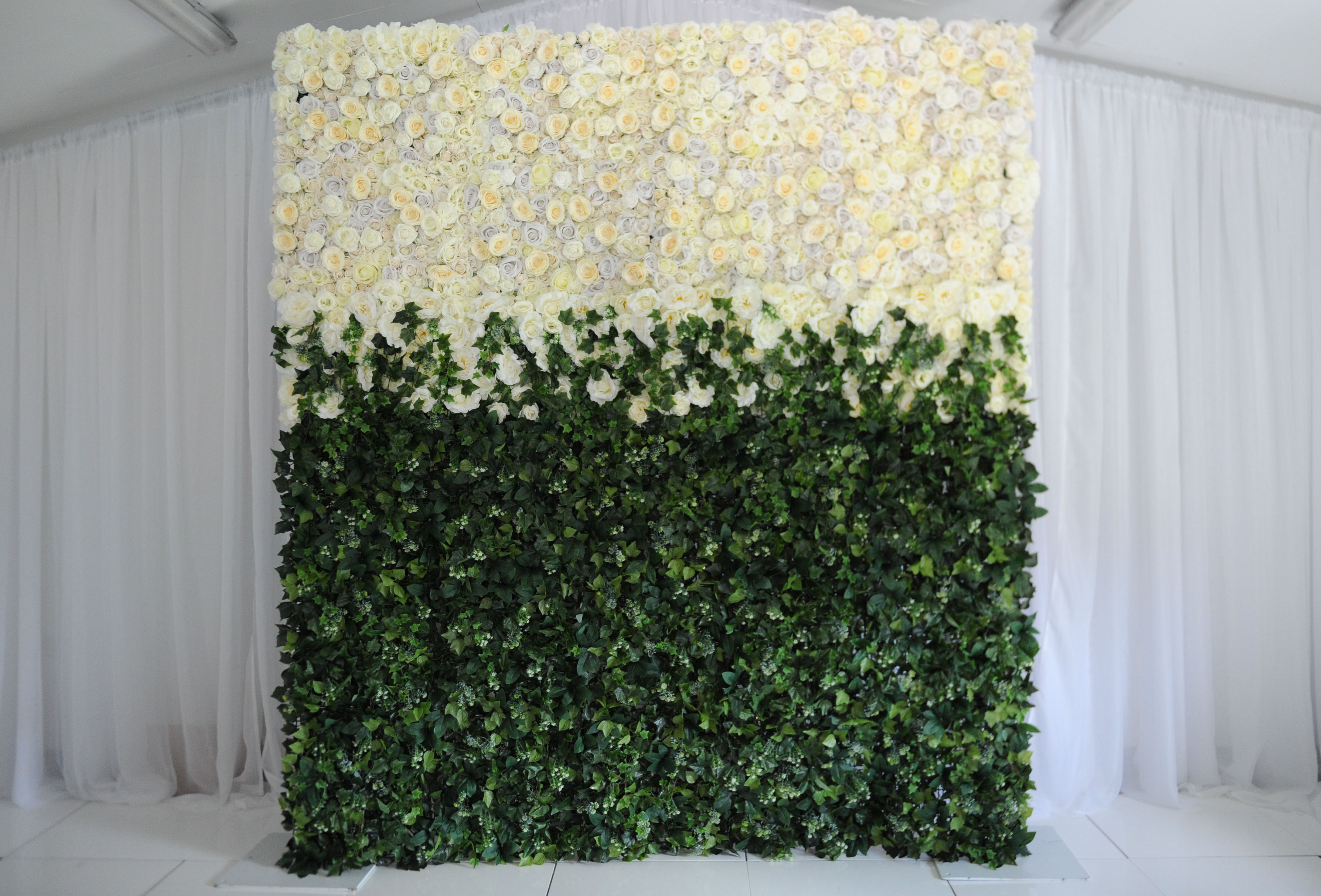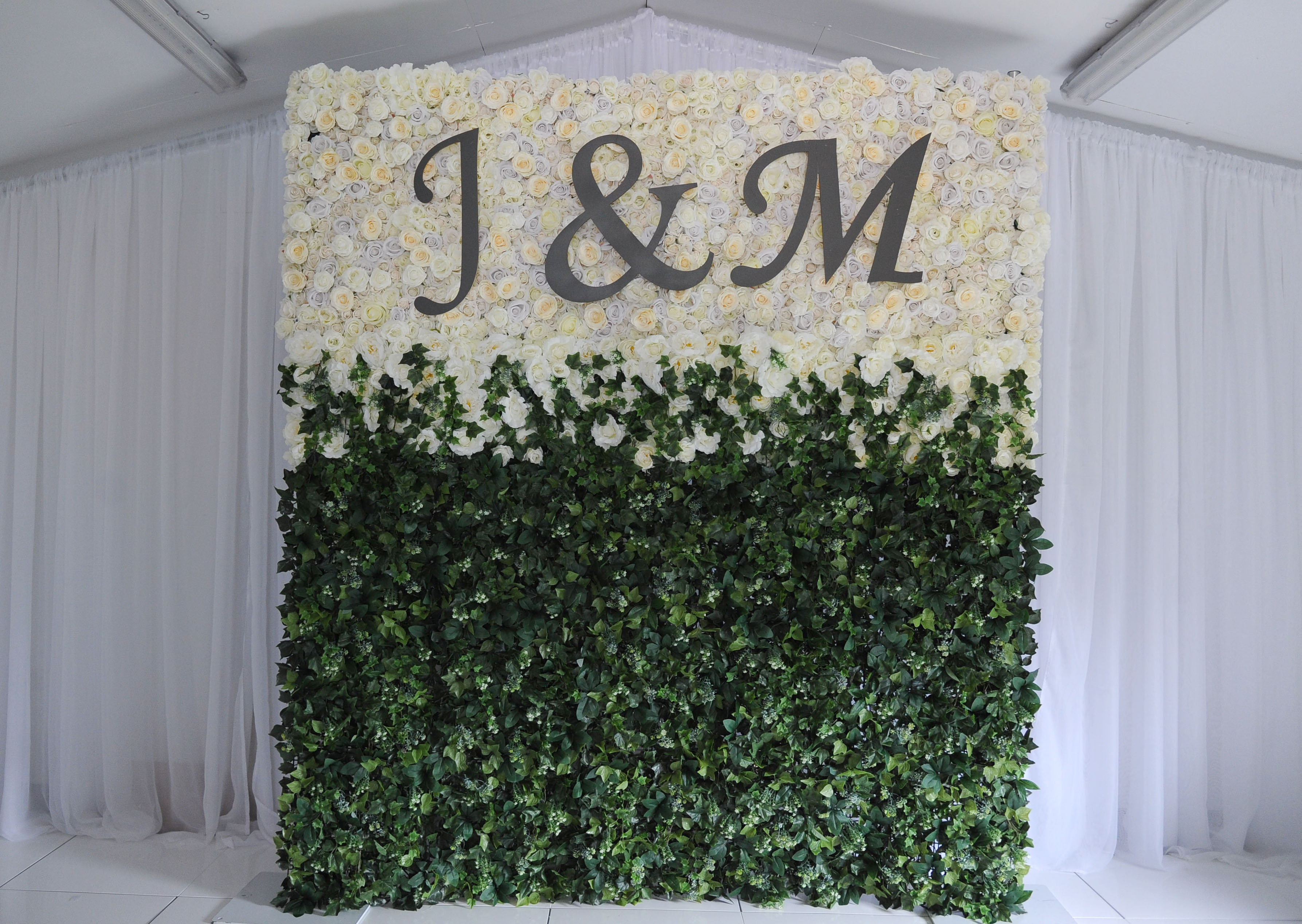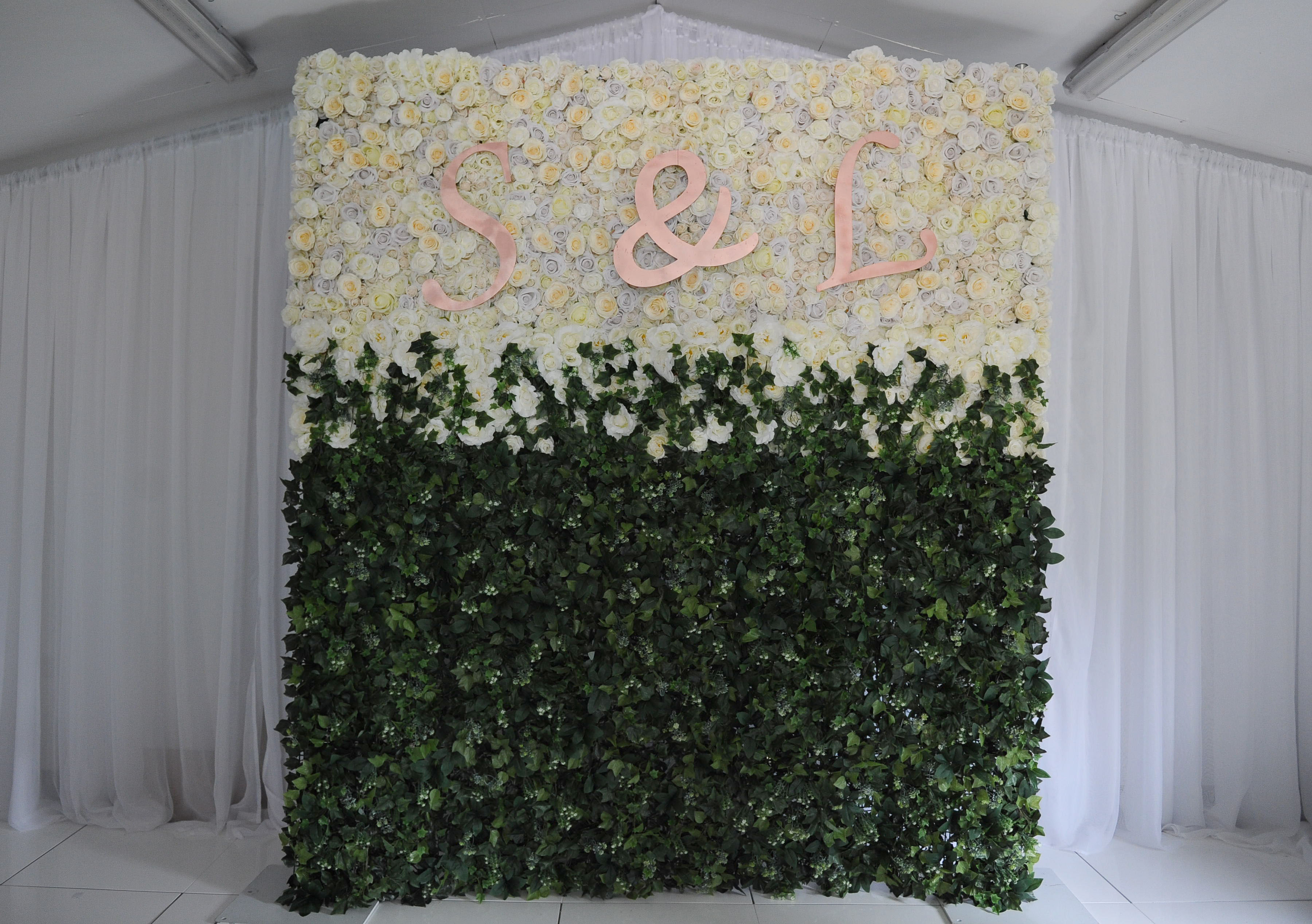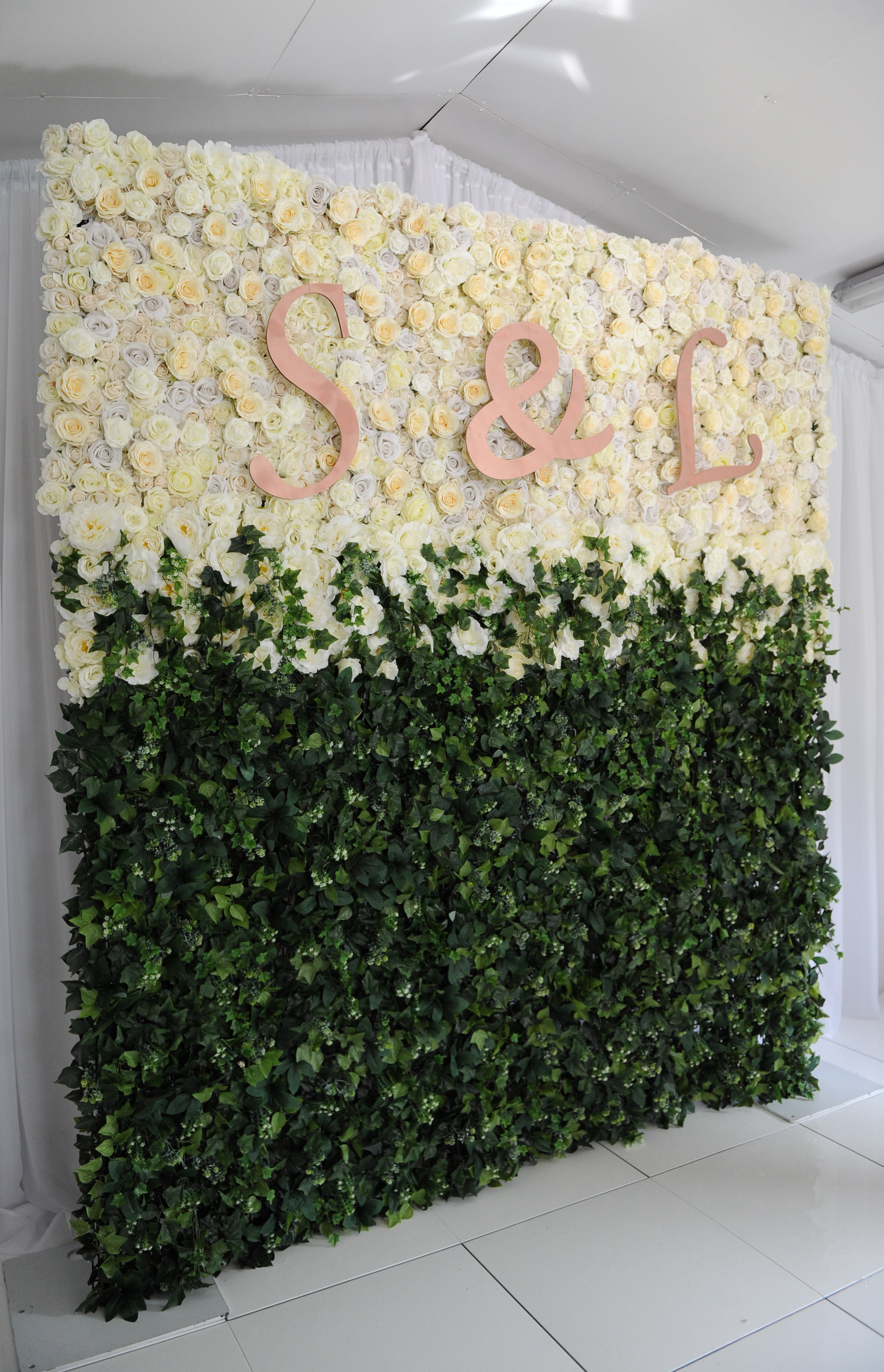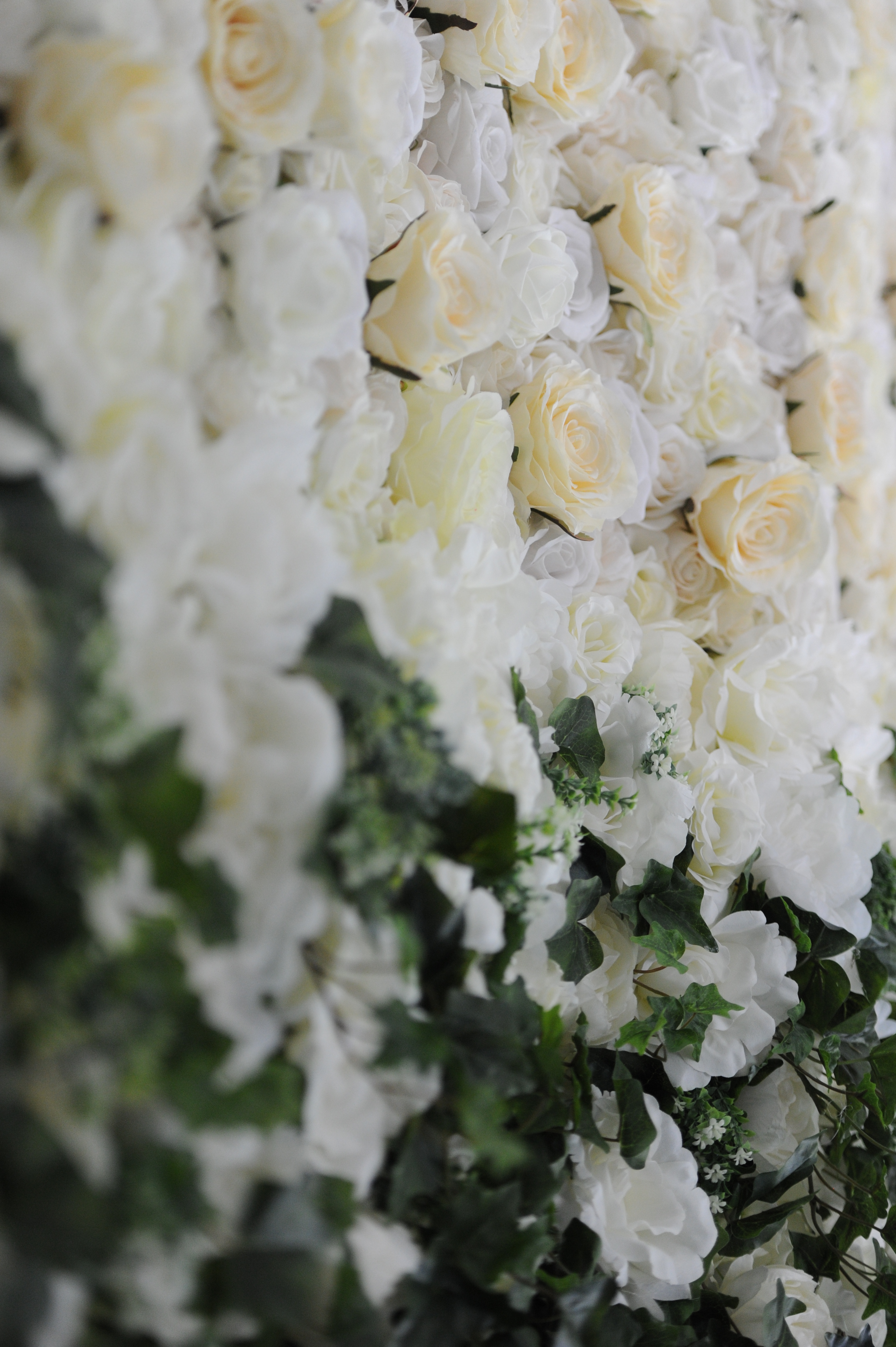 Green & White Flower Wall
This flower wall is created with stunning silk foliage, bringing an element of the outdoors in on your wedding day alongside a touch of elegance with white roses. Create the perfect drinks reception photo opportunity or simply place behind the cake table.
Personalised initials included.