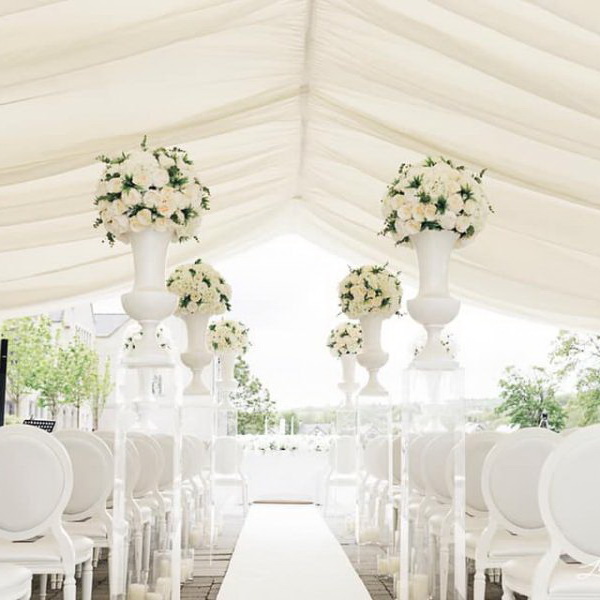 Sean & Natasha's Wedding by the Water
Sean & Natasha's Wedding by the Water
Sean & Natasha
Our bride Natasha and her new Husband Sean chose the beautiful Lough Erne Golf Resort in Co.Fermanagh for their Easter  Monday wedding reception after saying 'I Do' in Mullaghdun.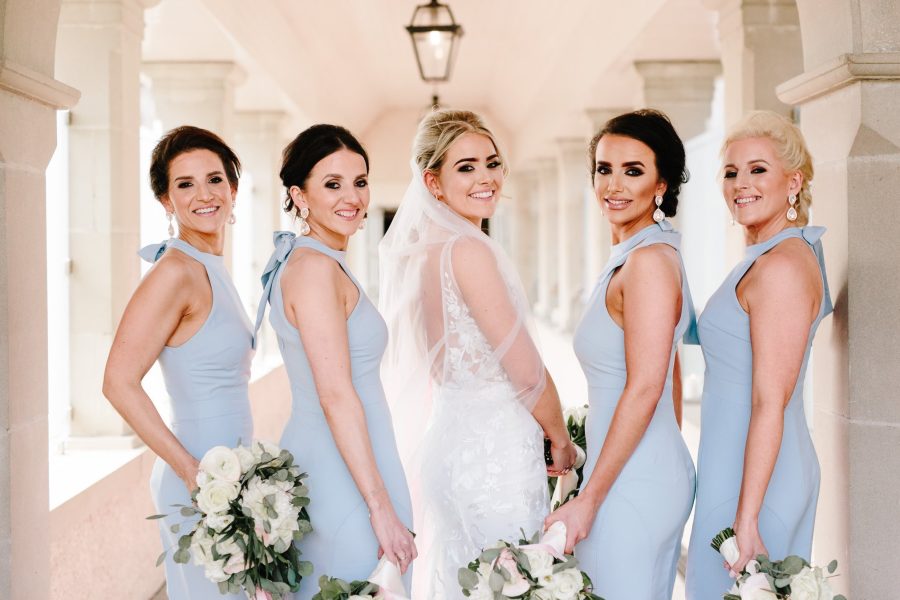 The Dress
Our bride went for a natural ivory and green wild look  bouquet with the bridesmaids being slightly smaller to compliment the overall style of her wedding day!
Natasha's stunning bridal gown was from the fabulous Ivy and White Bridal shop in Lisburn complimented by the most gorgeous powder blue bridesmaids gowns.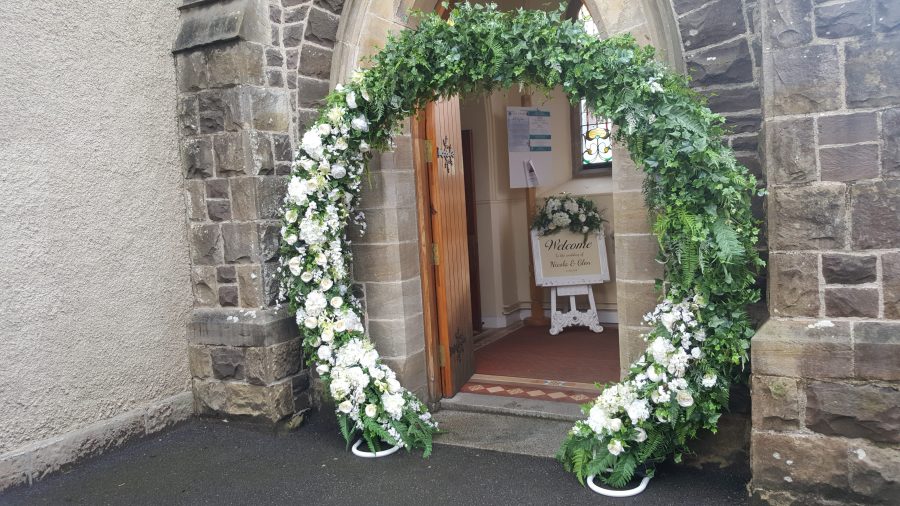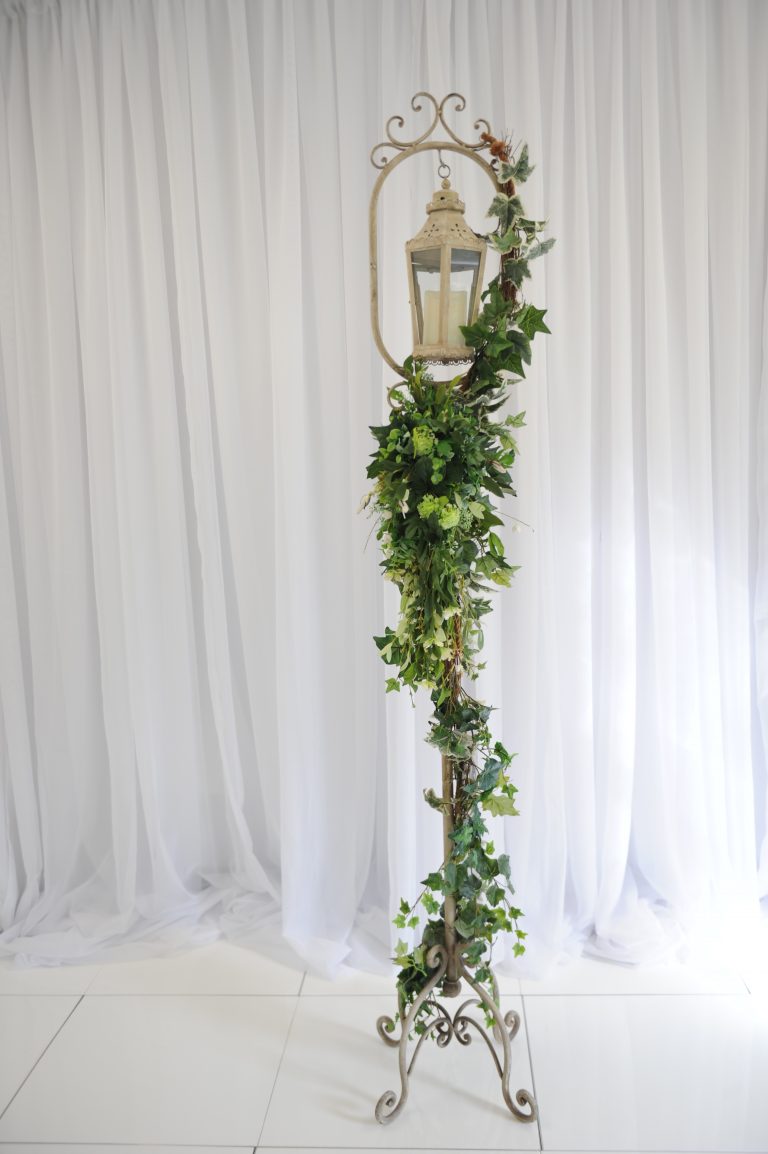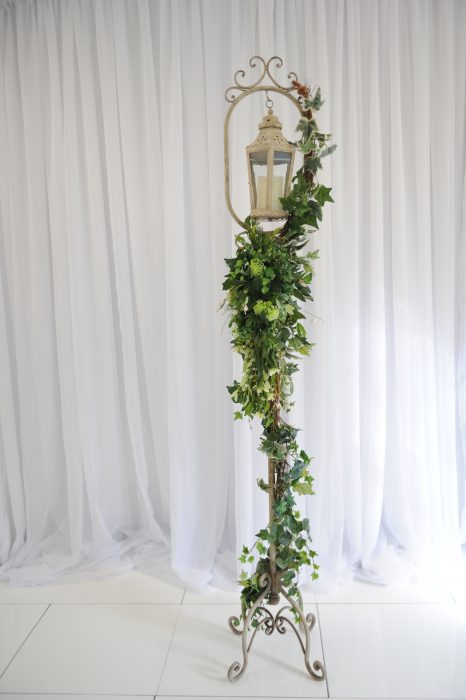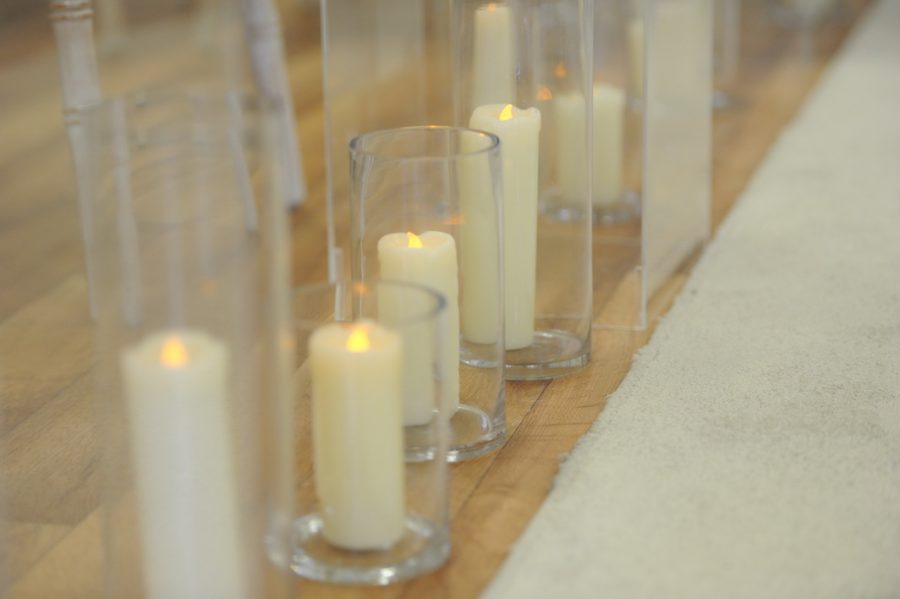 Venue Decor
Over at the picturesque Lough Erne Golf Resort we brought over some of the decor used at the ceremony to style the venue.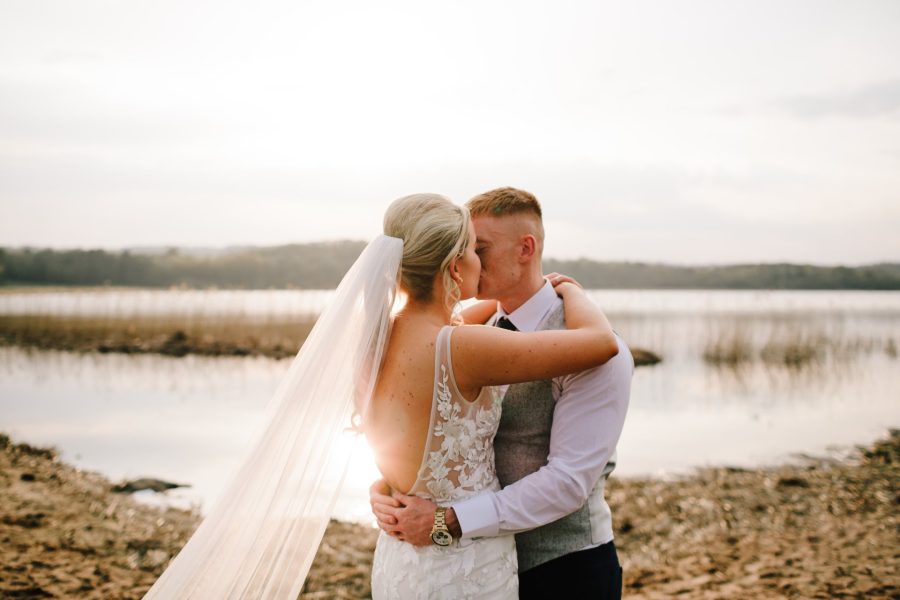 They decided to use the floral moongate archway to showcase their cake table and create the perfect photo opportunity within the reception, which has been done many times before!
In order to keep all of their guests lovely cards and gifts safe,  Sean and Natasha decided to use of our wedding postboxes in a beautiful cream colour with personalisation to do so.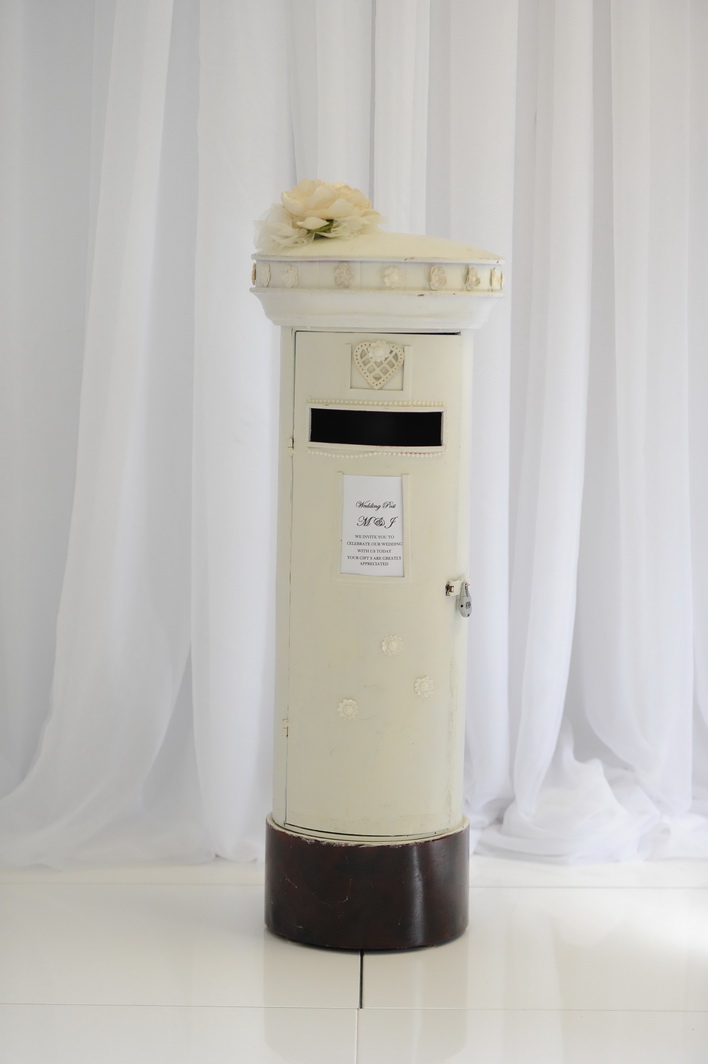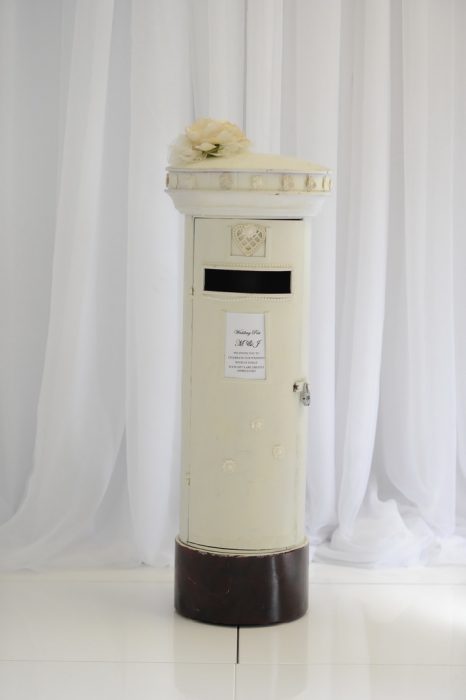 To welome their guests to the reception the couple decided to go for one of our personalised welcome mirrors and deciding to stick with the wild greenery theme.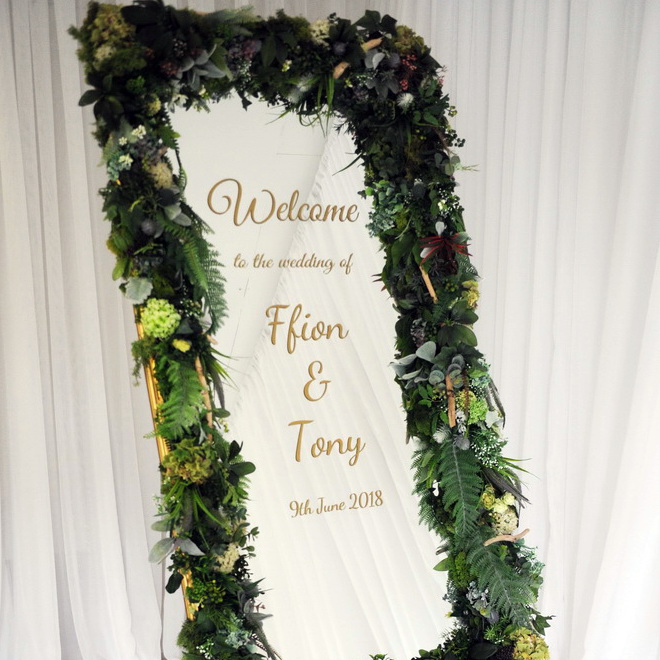 An overall stunning wedding in such beautiful locations!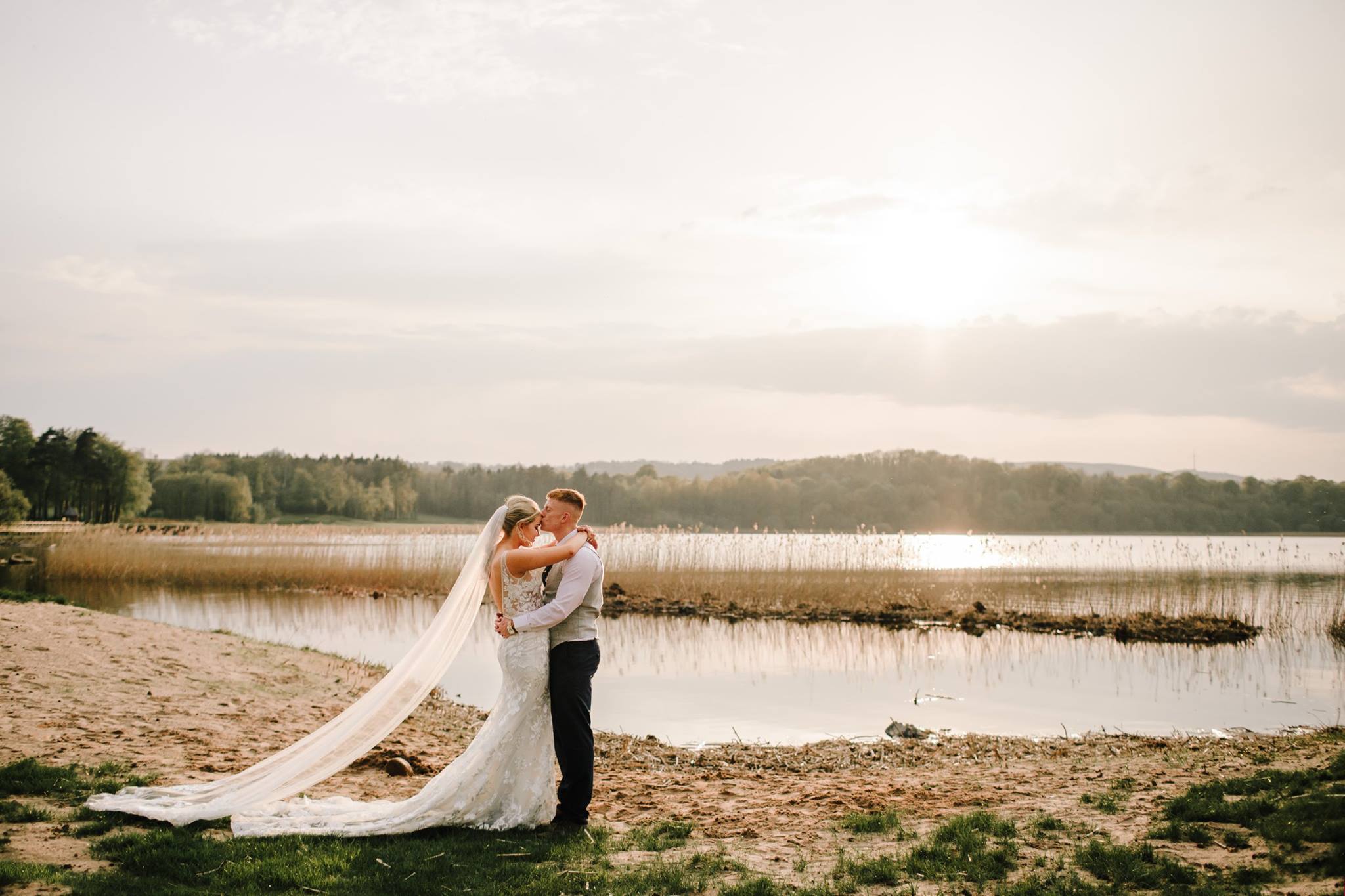 We wish both Sean & Natasha all the best in their new life together as Husband and Wife.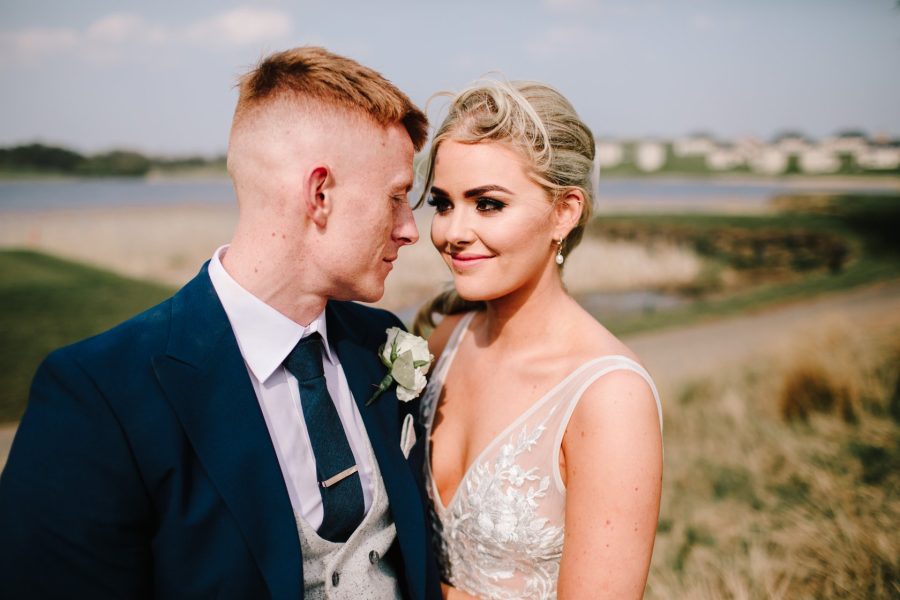 Thanks for reading our blog! Keep and eye out for more real brides, wedding styling and all new trends!
Photograpy by Sharon Kee Photography
Follow us on:
Facebook: McGarry Wedding Flower and Venue Styling
Instagram: mcgarryflowers
Author Info