Thank you!
We will reply within 24-48 hours.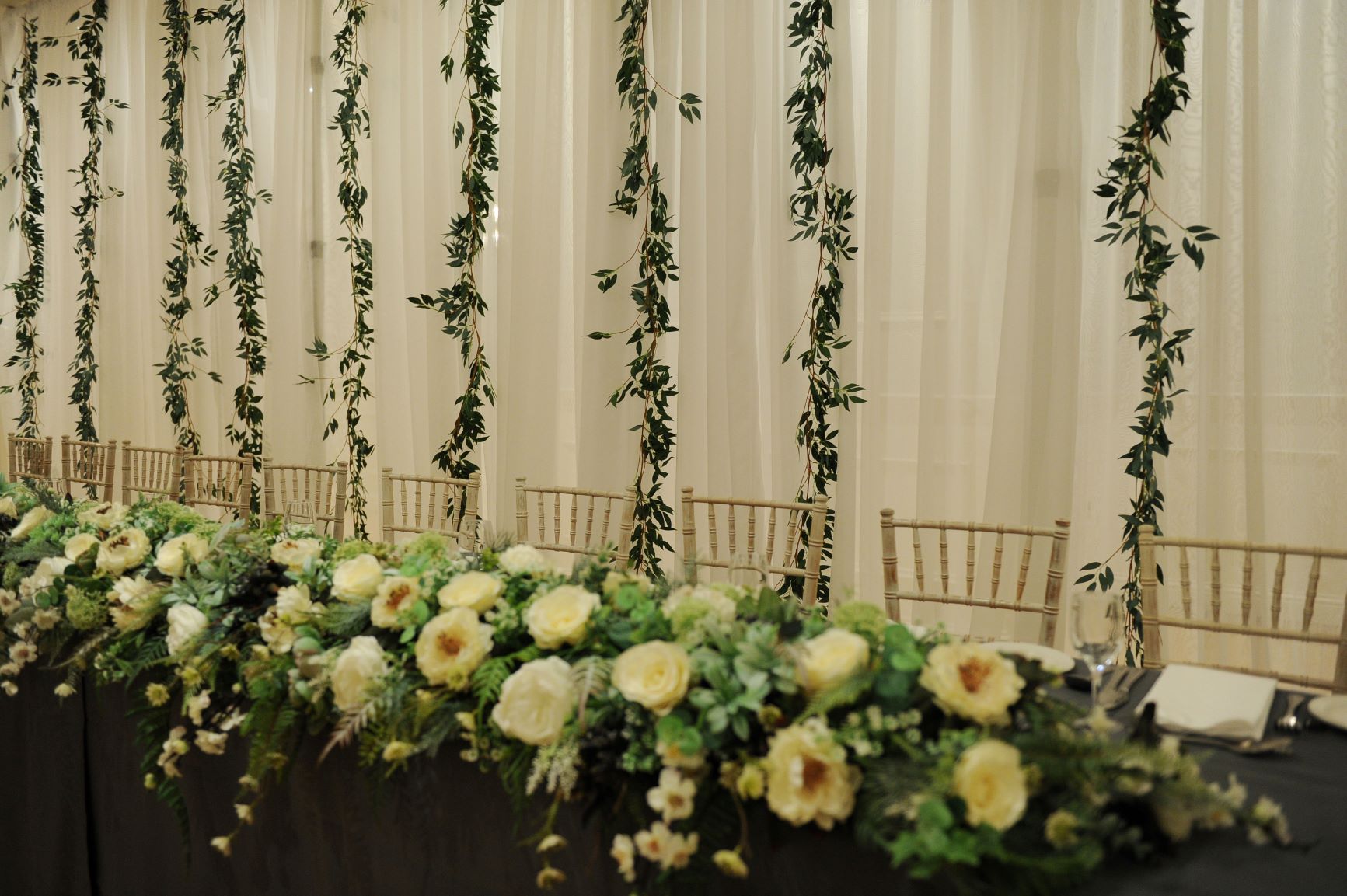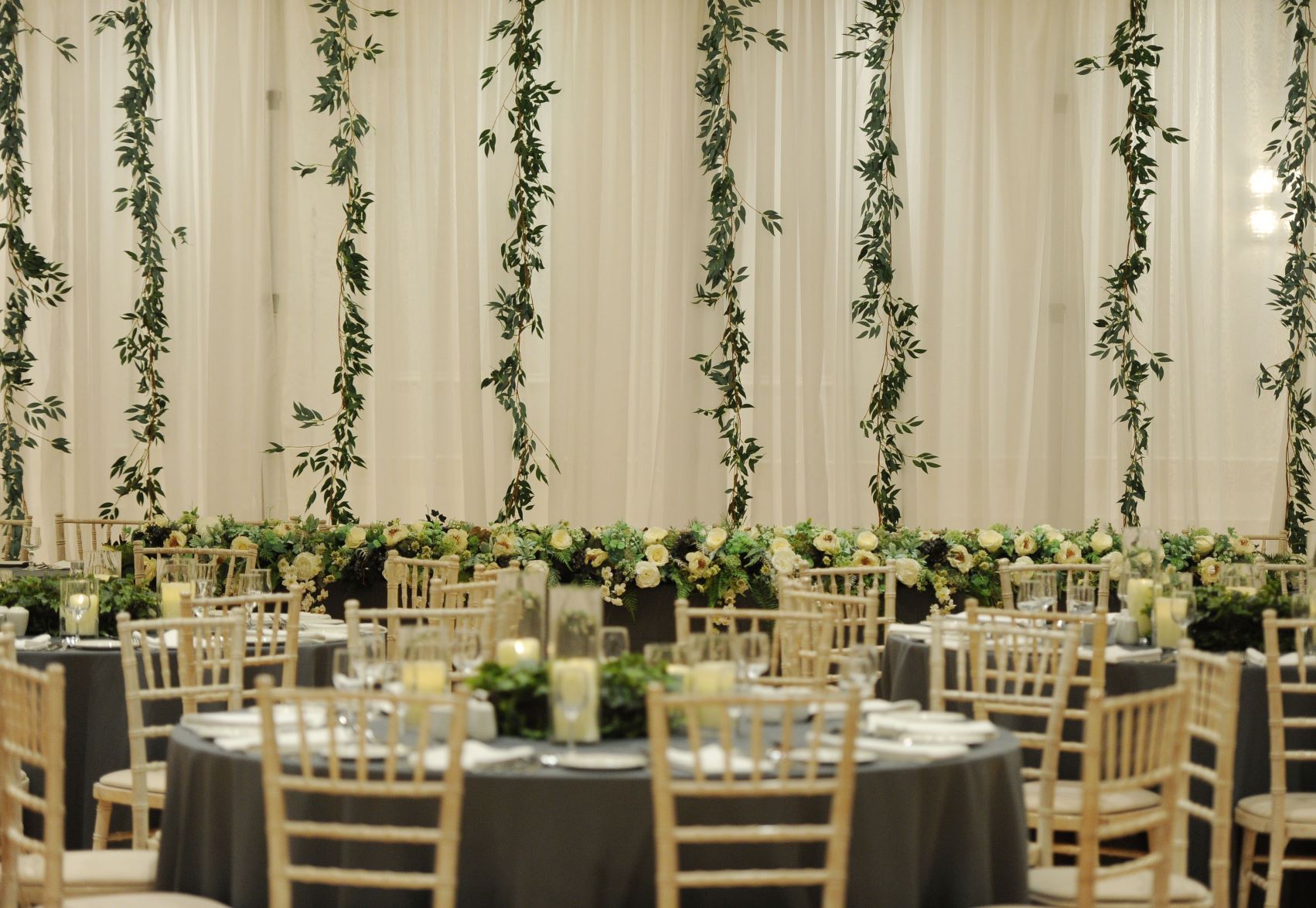 Hanging Botanical Backdrop
This hanging botanical backdrop combines luxury drapes and botanicals. We can adapt our backdrops to suit differrent length and heights of area for your top table and to suit the size of your area. Created using extremely realistic faux garlands this lends itself to a rustic wedding with lots of foliage and florals.